Madison Church of Christ Family Counseling seeks to provide professional services within a faith-based setting in order to help Madison members as well as others in our community promote a positive sense of self and self-esteem, identify and change unhealthy patterns of behavior, decrease anxiety and depression that inhibits personal well-being, and facilitates mental, emotional, intellectual, and spiritual growth.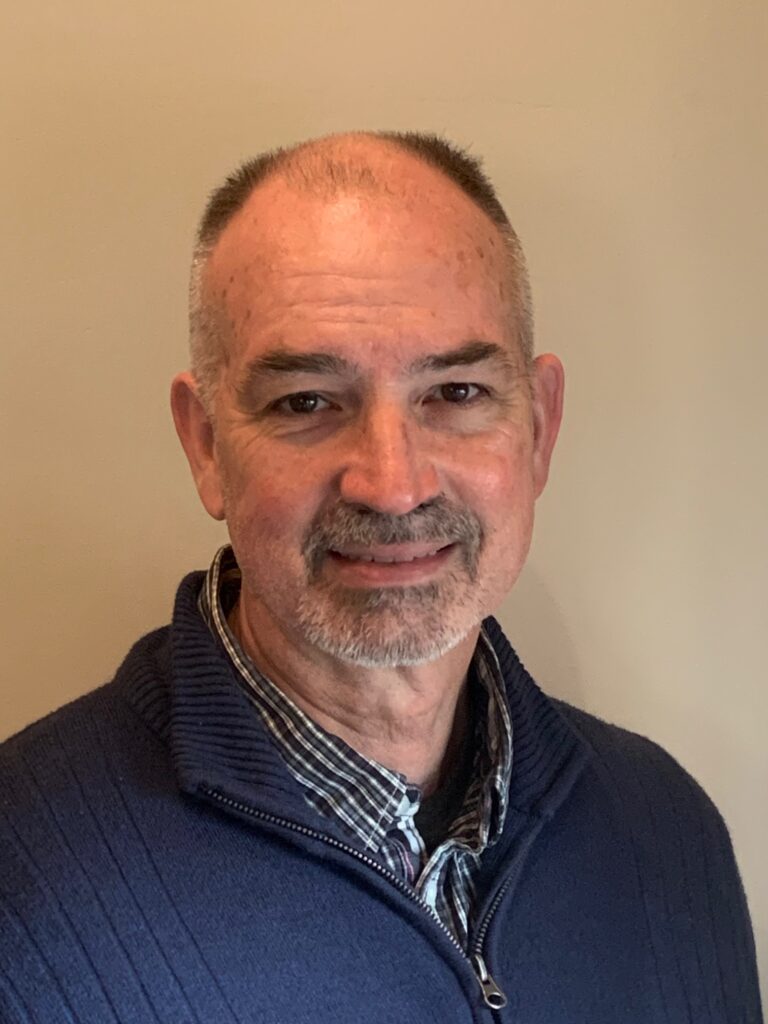 Darren Crowden completed his B.S. in Christian Life Ministry with a minor in Christian Counseling in 2008 from Lancaster Bible College, Lancaster, PA.He received his M.A. in Mental Health Counseling in 2011 from Amridge University (formerly Southern Christian University), Montgomery, AL.His desire in counseling is to come along side those who struggle with sexual addictions.
He is a native of Florence, AL. After graduating high school, he joined the U.S. Air Force, completing a 23-year career in 2001. Thereafter, he obtained a federal civil service position with the Defense Logistics Agency and moved to Huntsville in 2016.He is married to his wife Jennifer, and they are the proud parents of their one daughter, Emily, who resides with her family in Madison, AL, and are the crazy grandparents to their three sons.
Darren is an Associate Licensed Counselor under the supervision of Jerry Wilhoite, LPC-S.

To schedule an appointment, please contact Darren at cnerrad@yahoo.com.
Karen Entrekin, LPC, NCC, BSN
Karen Entrekin received a Master's degree in 2015 from the University of North Alabama in Clinical Mental Health Counseling. Credentials include National Board Certification and dual Alabama licensure as a Licensed Professional Counselor and a Registered Nurse. Karen provides individual (adolescent through geriatric), couples, family, and group therapy services for a wide array of challenges including addictions, self-harm behaviors, eating disorders, serious mental illnesses, trauma, and anxiety and depressive disorders. While
working at the Mental Health Center of Morgan County, Karen worked extensively with at-risk geriatric populations and provided addiction counseling services for residents at Project Rescue from 2016-2021. She has received advanced training in Dialectical Behavior therapy and Eye Movement Desensitization and Reprocessing (EMDR). Karen is an active member of the Alabama Counseling Association and the American Counseling Association.
To schedule an appointment, please contact Karen directly by phone at 256-542-8686 or via email at wkentrekin556@gmail.com.
Becky Kelly, MA, LPC, NCC
Becky is a licensed professional counselor who enjoys working with children, adolescents, and adults. She graduated from Harding School of Theology with a Master of Arts degree in Counseling in May of 2017. Believing that clients are the experts in their own lives, Becky's goal is to provide a safe environment where people can feel heard and understood and work through whatever problems they are experiencing. 
Becky received advanced training in Eye Movement Desensitization and Reprocessing (EMDR), and has a special interest in better understanding the impact of childhood trauma on adult development. She also received training in play therapy and enjoys helping children navigate big emotions. 
Becky and Mark have been married since 1979. They have three adult children and seven beautiful grandchildren. She is passionate about teaching the Mommy & Me class and the Ladies' Bible class at the Madison Church of Christ. She loves to travel and has a goal of visiting all of the Bible lands in her lifetime.